Tan San San ????
Mobile / ????: +65 97425298
Email / ????: tansansan1@yahoo.com.sg
Website / ????: http://tansansan.stproperty.com.sg
I am a Singapore real estate agent, and I can help you to choose the "right" property in Singapore - whether you are an experienced investor, a first time buyer or a foreigner looking to move into Singapore. My services cover you through the whole process - finding the property, negotiating the best price, making an offer and closing the deal. I am here to help you in everything to make the best real estate decision in your life.
My profession: (1) Buy/Sell/Rent of HDB flat & Condominium. (2) New Launches.
????: ????/?/?????? ? ????? ?????????
Upcoming Canberra MRT, 4 bedroom, pool view, Corner unit.
SGD 3,500 ($3 psf) (Negotiable)
5 Room, Blk 551, High floor, Corner. Near MRT.
SGD 430,000 ($333 psf) (Negotiable)
2 bedroom. Renovated. Bright and windy. Sengkang MRT / Compass one
SGD 960,000 ($1,311 psf) (Negotiable)
Freehold, High ceiling, Build-in loft in bedroom. 1 Bedroom.
SGD 750,000 ($1,482 psf) (Negotiable)
Built Year: 2014
Furnished: Yes
The Estuary, 3 Bedrooms. Near Khatib MRT, wet market, coffeeshops.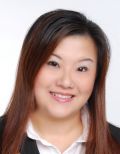 Posted on 15 November, 2019
by MS Tan San San


+65 - 9742XXXX

+65 - 97425298
SGD 1,245,000 ($956 psf) (Negotiable)